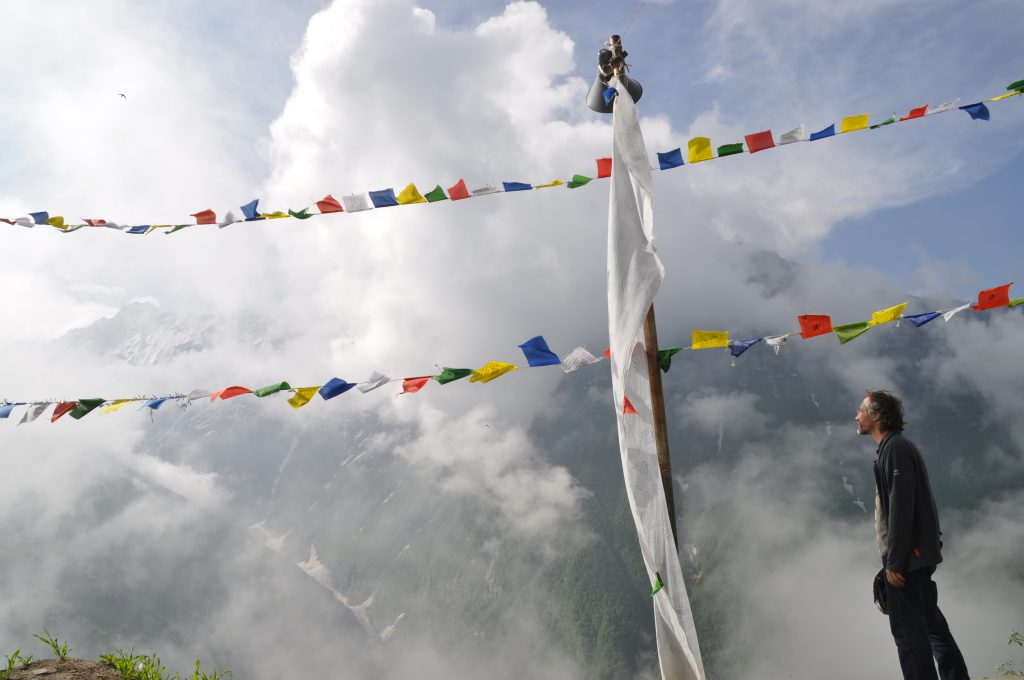 Jaap Verhoeven has been interested in meditation since he was a boy. He studied and meditated with many buddhist masters from different traditions, and has always been in awe of the vastness and depth of Buddha's teaching. 
As a filmmaker, he follows his quest for the essence of these teachings, and what they tell us about ourselves.
Without closing his eyes for the many pitfalls and simplifications that too often happen in cultural clashes these days, he values what we can take from these ancient traditions, to enrich and deepen our lives today.
The films of Jaap Verhoeven have been broadcasted in The Netherlands and other countries, and have been selected for film festivals like BFFE Amsterdam, Buddhist Film Fest in Los Angeles, and many others.
The partnership with Jane Snijders, an editor and sound designer living in Amsterdam, has been fantastically fruitful. She has been working with Jaap on his films over the last 10 years. For more on Jane Snijders, visit http://enaj.nl/index.php